Travel information

---
Climate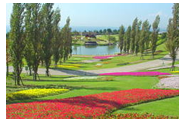 The weather at the end of May is generally nice and comfortable, with an average temperature of 16ºC (61ºF), an average high temperature of 20ºC (68ºF), and an average low temperature of 13ºC (55ºF).



Electricity


Japanese power line voltage is 100 V. Therefore, a converter will be needed to use European 230 V. European and other countries' plugs except for US will not fit and you will need an adapter for Japanese plugs. Bringing a note PC to Japan is easy; most run both 100 and 230 V.



Network System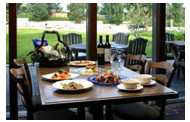 Internet connections by Wireless LAN are available in the Conference Room, lobby or foyers on each floor of the International conference center.
In the Westin AWAJI hotel, wireless LAN is available at the 2F Lobby and Moe gallery (10:00-19:00) on 2nd floor. Please ask the hotel staff for more information.
For guest rooms on 4th floor, you can connect to Internet with a LAN cable. For guest rooms on its 5th through 10th floors, you need a modem to connect to Internet so please ask the front desk when you check in.



Currency exchange


We recommend that you exchange money at the airport, because you need a car to get to the nearest bank from Yumebutai. You can exchange money at the front desk; however exchange is available only from the US dollar (USD) to the Japanese Yen (JPY).



Welcome


Welcome party will be held at Reception Hall A which is located in the 1st floor of the Awaji Yumebutai International Conference Center on 20th (Tuesday) evening, 18:00 - 20:00. Registration desk will also open there for only 20th.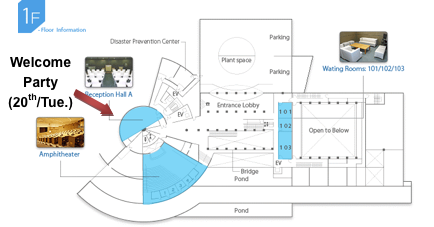 Tour to SPring-8 / Himeji Castle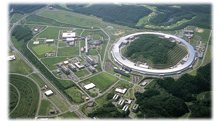 SPring-8 site tour (bus trip) will be held on the last day of the conference, May 23rd. After the SPring-8 tour, you may participate in a tour of the Himeji Castle, a World Heritage designated by UNESCO. Please register at the registration desk if you would like to join the tour. The bus is scheduled to leave the Westin AWAJI hotel at 9:00 AM.

NOTE!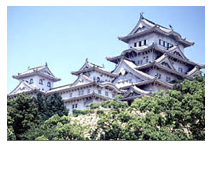 The bus will NOT return to the Westin AWAJI hotel. So if you would like to stay at the hotel on the night of 23rd, you will have to go back to Awaji by yourself. Even if you will not go back to Awaji and your flight take off on May 24th, you need to find a hotel around Himeji or near your airport for the night of 23rd. We recommend that you reserve a hotel in Kobe or Osaka (there are many airport limousine buses from these cities to Kansai Int'l Airports), or near the Airport. (You can also find a hotel in Himeji, but there are much fewer limousine buses from Himeji.) Please contact us if you need assistance in reserving a hotel for the night of 23rd.

---