Access

---
For participants via the Kansai airport



PLAN A (two buses)


In Kansai airport, after going through customs, you will arrive at the passenger hall of the International North Arrival Gate. You go outside, buy at ticket, and get on the limousine bus heading for

KOBE SANNOMIYA

at Terminal 6.
[See, http://www.yumebutai.org/english/access/detail/index_kanku.html]

The bus usually goes nonstop to the San-no-miya bus terminal in Kobe, (Some make a stop at Rokko-island), located right next to the San-no-miya train station. You need to change the bus here. Once you get the San-no-miya bus terminal, you go to MINT KOBE, and get on the bus named

OOISO-GO

(

) heading for

HIGASHIURA BUS TERMINAL

(

) at Terminal 5 in MINT KOBE 1F.


The second bus may not show any title in the alphabet. So please ask the driver whether the bus stop at AWAJI YUMEBUTAI

(

).
[See, http://www.yumebutai.org/english/access/detail/index_san.html]



Map around San-no-miya bus terminal (click to enlarge)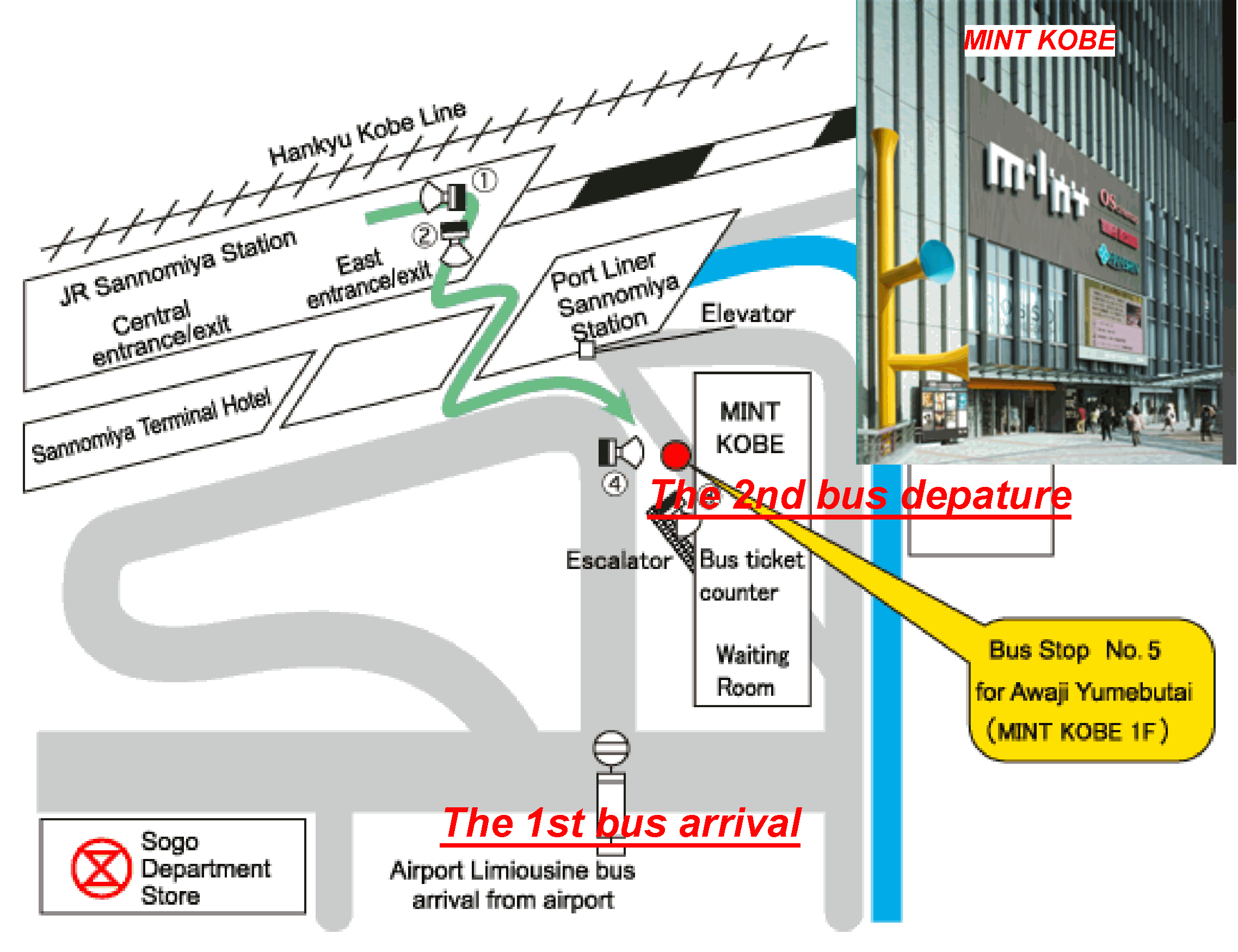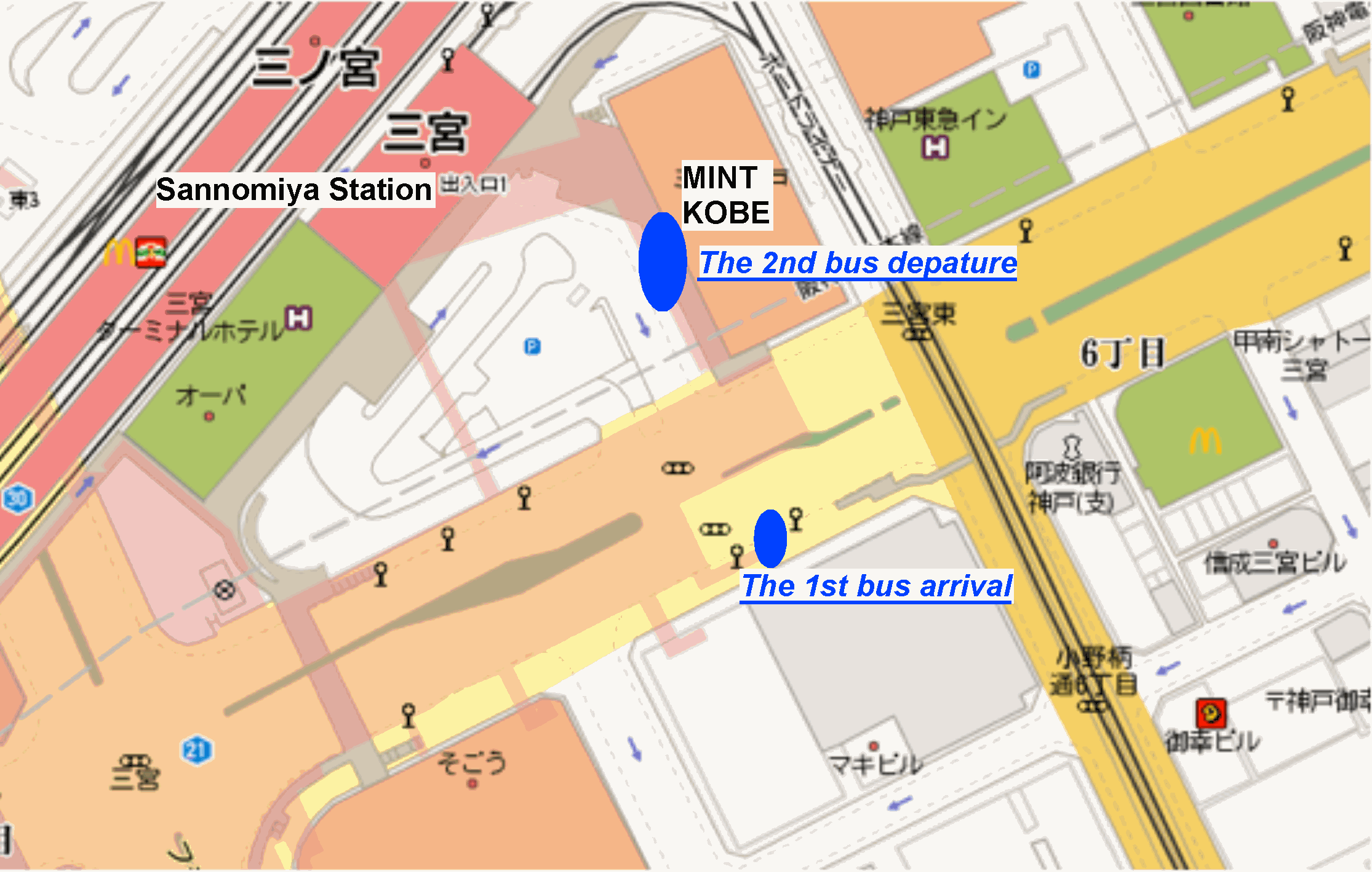 The bus will make several stops between Kobe and Awaji. Please get off the bus at

AWAJI YUMEBUTAI MAE

(after getting over a big Bridge). You will easily see the Hotel Westin as it is the highest building there.
Please go to the front and receive your room key.
The welcome party will be held in Reception Hall A from 18:00. The hall is on the 1st floor of Awaji Yumebutai International Conference Center, which is located next to the Hotel Westin.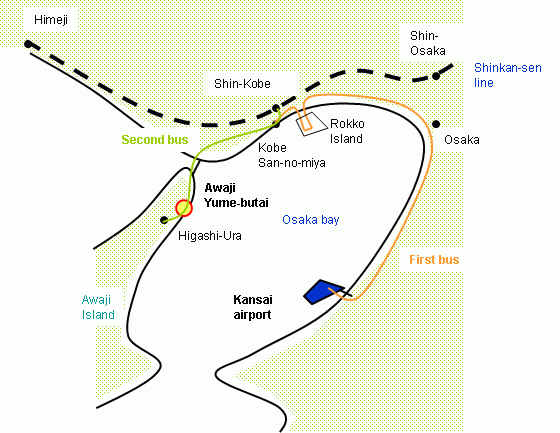 ---